The Ensemble Wiener Collage, which I founded in 1987 together with Eugene Hartzell and Erik Freitag, gave me the opportunity to further develop myself as conductor and composer. In the course of 30 years we have presented more than 300 premieres, in most of which I was active either as violinist or conductor, as well as an opera production (with Dieter Kaufmann), presented enacted concerts, and gone on tour. Since 1998 we have carried out a very successful collaboration with the Arnold Schoenberg Center.
The ensemble has premiered more than a dozen of my compositions, including P. B. forever op. 14/10 (conducted by Pierre Boulez), and given the first complete performance of my Structures op. 7. Many of my works were written for the ensemble and its members, who were mostly chosen by myself.
For more information and concerts please visit ensemble wiener collage.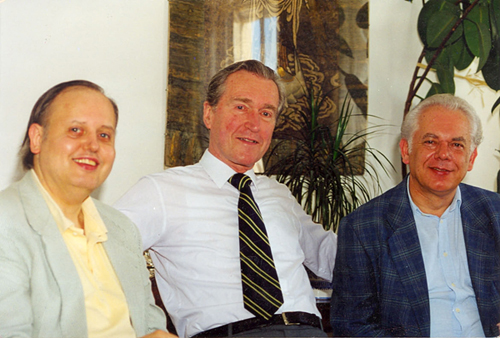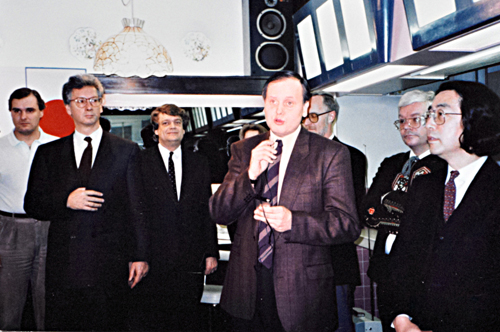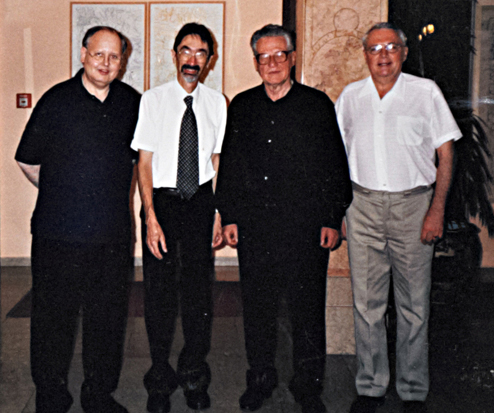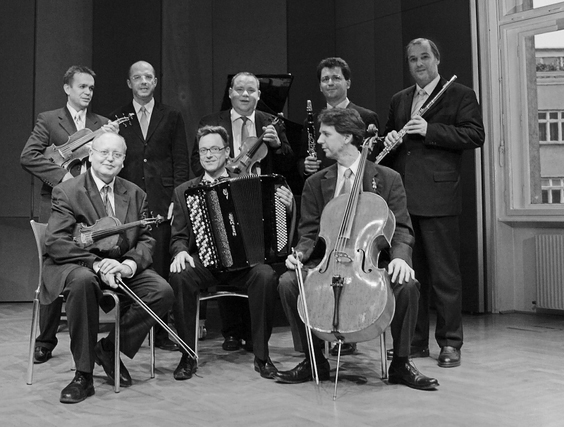 Photographs (top down):
René Staar, Eugene Hartzell, Erik Freitag
EWC in Japan 1991: Günter Federsel, Adalbert Skocic, Harald Ossberger, Staar, Toshi Ichiyanagi
Salzburger Festspiele in August 2003: René Staar, Zdzislaw Wysocki, Gerhard Wimberger, Wladimir Pantchev
The Ensemble Wiener Collage 2006