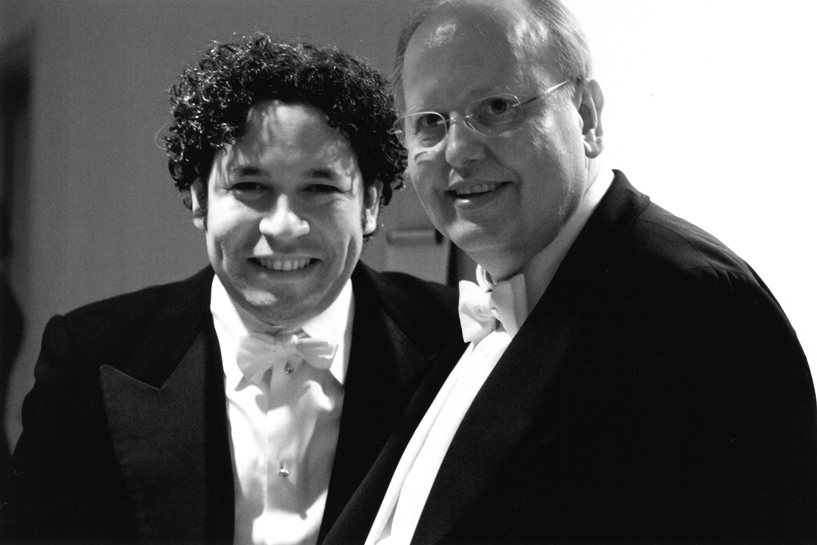 During this year's »Vienna Philharmonic Week in Japan 2014«, the orchestra also presented René Staar's new work »Time Recycling«.
It had its Asian premiere on September 24th in Tokyo's Suntory Hall.
More information
A live recording of a performance of »Time Recycling« at the Salzburg Festival is accessible via www.medici.tv.
To watch it, click here.
Foto: René Staar and Gustavo Dudamel, Tokyo 2014